Andjelic Land aims to be the preferred landlord for Canadian farmers looking to rent farmland and compete on a global level while sharing in our belief in regenerative and sustainable land management. The Andjelic Advantage of trust and transparency, long-term leases, commitment to farmland improvements, sustainable land practices, and forward-thinking investing are the core roadmap to meet this mission and deliver the best leased farmland to our tenants.
Proudly Located In Saskatchewan
We have chosen to operate in what we feel is one of North America's strongest farming communities. Saskatchewan is not only home to some of the world's best farm operations, but also has a diverse amount of land and weather attributes. The province represents 40% of Canada's cultivatable land and is centrally located, making export of commodities easy to either coast or south to the United States. These unique benefits allow us to diversify our land holdings and offer a wide range of land and marketing opportunities to those who wish to rent farmland in Saskatchewan.
Robert's founding of Andjelic Land was driven by his undeniable passion for agriculture. From meeting with producers, assisting with land improvements, or promoting the industry, he is extremely hands-on with the business. He is an unwavering champion of Saskatchewan's producers and strongly believes they are positioned to be global leaders in food production. Robert is a firm believer in local value-added businesses and is currently collaborating with private industry and different levels of government to attract value add players to the industry with a focus on Saskatchewan. These efforts have borne fruit as evidenced by several new companies opening protein extraction/ fractionation plants across the three Prairie provinces. Robert is keenly aware that the success of Andjelic Land is predicated on partnering with and supporting strong Saskatchewan producers.
Robert has spent his entire career in pursuit of excellence. As a teenager, he renovated homes in Winnipeg's North End. He went on to cofound a masonry business that worked on countless projects throughout Manitoba starting with house fronts, then moving into commercial properties, and eventually into building schools, hydroelectric projects, cultural centers, public swimming pools, etc. During this time, Robert identified an opportunity to improve upon the industrial buildings that were then being built and started a company that quickly went on to become Winnipeg's leading private industrial builder & developer. At one point, the whole Andjelic family was involved to achieve this goal. He sold the building portfolio in 2007 and over a decade later, this portfolio of properties continues to be some of the most desirable and sought-after assets in the city.
In 2011, Robert identified similar opportunities to improve upon the management, development, and efficiency of agricultural land. His unwavering belief in the potential of Saskatchewan's producers and what they would be able to achieve with even more productive and efficient land resulted in the creation of Andjelic Land. You can find him driving all over the province talking to tenants and working with them to further enhance and improve the land they farm. A decade after starting his mission to provide farmers with Premium Sustainable Land™, Robert feels we have only begun to scratch the surface of Saskatchewan agriculture's potential on its rise to global prominence. The work continues!
Eric's experience in small business has given him rich insights into how to effectively drive a business. As a former Chief Financial Officer of Villanova Oil in Saskatchewan, he developed a foundational knowledge in corporate finance and financial accounting that he leverages to this day. He later honed his skills as a business leader in his time spent as an entrepreneur running a gold processing facility and a tech retail start-up. He wears many hats as a generalist now, and he prefers it this way as variety is the spice of life. As a life-long learner, Eric is always looking for better ways to make things happen and drive value to his customers. Eric has a passion for uncovering and relating to customer challenges and finding ways to drive positive business outcomes. He recognizes change is the only constant, and in today's world of emerging technologies, especially in agriculture, that change appears to be accelerating.
Eric is responsible for oversight of all operations of the Andjelic office including property management and leasing activities and leads the team with development and expansion in value-add business to benefit producers and the Saskatchewan agriculture industry. Eric is also responsible for Andjelic's financials, legal matters, human resources, and technology-related concerns.
Since joining the company in 2020, Eric has learned a great deal about the industry and continues to apply his experience to make Andjelic Land Inc a vibrant company. He continues to be thrilled to be in the agriculture industry in Saskatchewan.
Eric has his Bachelor of Commerce from the University of Calgary.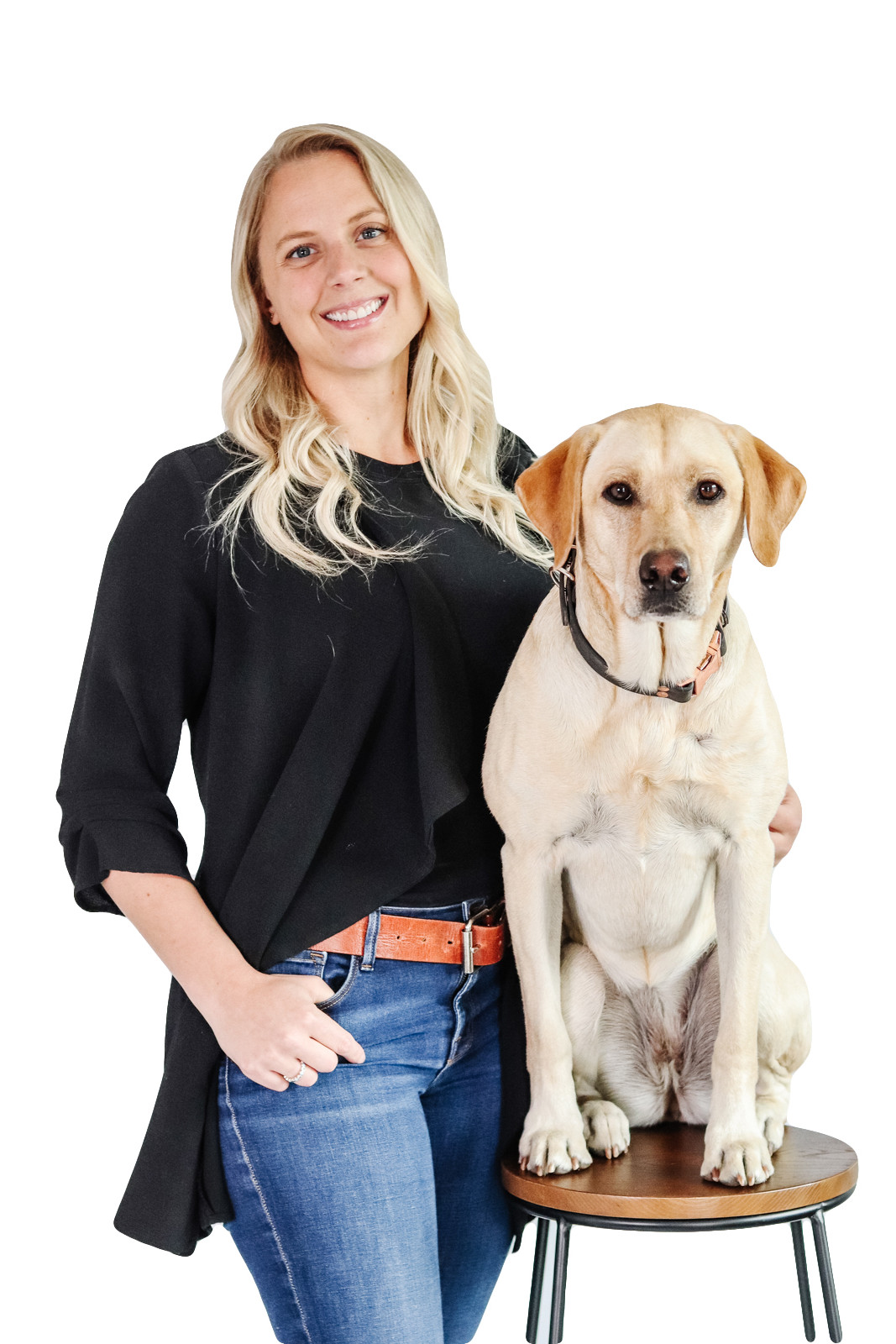 Property & Tenant Manager
Stephanie joined the Andjelic team in 2016 and in that time has proven herself as a stalwart and capable team member, both for our customers and for the organization. Leveraging her extensive experience in the commercial real estate market, Stephanie brings both expertise and depth to the team. The lens through with she see's her role and makes decisions is on how we drive value to our producers. With a passion for agriculture, real estate, food, and nutrition, Stephanie considers herself incredibly lucky to be working in a field, and at a company that encompasses these interests.
Highly responsive and efficient, Stephanie prides herself on effective stewardship of our internal systems, performing due diligence on and in deal execution for new purchases, timely contract management, open tenant communications, and liaising with third-party legal counsel. When considering selling your land, understanding lease obligations, or learning more about Andjelic Land, please do not hesitate to reach out to Stephanie.
Stephanie has a Bachelor of Commerce from the University of Calgary and holds her Certified Commercial Investment Member (CCIM) designation.
Scott was one of the first members to join Robert at Andjelic Land in 2014. He brings 28 years of experience in the Food Industry where he proudly worked as a chef, general manager, and regional manager at several high-end restaurants in Winnipeg. Scott fiercely believes in the quality of products and in bringing the best to his clients and customers. He toured several growing regions in Canada, the US, and Europe learning and seeking out the best sustainable ingredients to bring to the table.
As the Leasing Manager for Andjelic, Scott oversees the daily activities of our land and farm portfolio ensuring that our current and future tenants are heard and represented. Scott negotiates all the lease renewals with our tenants, markets, and leases available land for rent, coordinates with our field agents to meet with tenants, maintains tenant data and reporting, and keeps up to date on all farm-related issues. Based in Winnipeg, Scott spends a significant amount of time on the road in Saskatchewan meeting with tenants and scouting the land.
Throughout his entire working career, Scott has always maintained a strong focus on customer service and lives his life with honesty and integrity. His focus is to get Andjelic land in the hands of the best possible tenants and to build strong relationships with them. Scott is a proud father of 4 who enjoys the outdoors, spending time at the lake, and coaching youth soccer.
Gabriella has been with the Andjelic team since 2015 and is fiercely proud to be a critical part of Andjelic Land and involved in the family business. As the Credit Manager, Gabriella assesses and select new tenants, communicates with existing tenants regarding invoicing and payment, manages the accounts receivables, follows up on tenant crop reporting, and supports the Andjelic team with daily office administration. She is committed to the core values at Andjelic Land and to providing a high standard of tenant care. Gabriella has never ceased to be amazed and inspired by her father's work ethic, business ingenuity, and determination to achieve his vision.
Prior to starting a family, Gabriella spent 11 years in the Operations Department at Signature Vacations where she managed the hotel inventory for Mexico and Las Vegas for travelers and travel agents across Western Canada.
Gabriella temporarily left the workforce to be a full-time mom to her four children. As they got older, she began working part-time at Canada Post in Customer Relations where she grew her interpersonal skill set that is utilized at Andjelic Land and helps foster the strong relationships we have with our producers and industry peers alike.
Outside of the office, Gabriella volunteers in her community, enjoys running, gardening, playing soccer, and never stops worrying about her kids.
Kateryna was raised on the family farm back in Ukraine before she obtained her University Degree. She then gained valuable experience in the agricultural and mining sectors overseas before moving to Canada in 2017 and starting a new career as a bookkeeper.
Kateryna is a highly motivated and progress-focused accountant with a long-standing background in the agriculture industry. With a track record of initiative and dependability, she has devised strategic initiatives which prove valuable to Andjelic Land.
Through the course of her career in Saskatchewan, she has perfected her data entry and accounts payable abilities. Kateryna is a capable and consistent problem-solver skilled at prioritizing and managing projects with proficiency.
In her current role, she contributes to the planning, problem-solving, and preparation of financial statements and business improvements. Kateryna is progressive-minded and in tune with new developments in her field. She has proven to be effective and collaborative with strong communicative talents. She enjoys collective brainstorming sessions and coordinating activities to achieve a common goal.
Field & Tenant Coordinator - North
Lyle has an expansive agricultural background having farmed for over 35 years growing grains, oilseeds and pulses in Saskatchewan. When Lyle retired from farming he worked for the Saskatchewan Crop Insurance Corporation as an adjuster and Program Advisor where he gained years of experience viewing different crops in different areas of the province. As our field and tenant coordinator - North, Lyle spends much of his time on the road, north of Highway #1 making sure our land is to the standard all our tenants have come to expect. He is just a phone call away and always open to grabbing a coffee to discuss tenants needs or anything farming related with other producers.
Field & Tenant Coordinator - South
Kelly is a proud fourth-generation farmer from Abbey, Saskatchewan. He has extensive work experience with producers in Swift Current, Leader, and Abbey area for 30+ years. As our field and tenant coordinator, Kelly spends his time on the road looking after our producers south of the #1 Highway ensuring that our land is to the standard that our tenants have come to expect. Kelly is a phone call away for any questions that our producers have and can be found in his downtime cheering on the Riders in his season ticket holder seats.